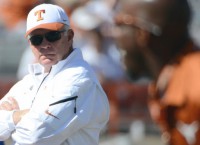 December 12 We hired what I think is a great athletic director in Steve Patterson. Any time the athletic director changes, it changes the game. I will sit down and talk to FULL STORY
Find out who Lindy's team is picking for the upcoming college football bowls. Our top picks of the week against the spread. Starting next week!
The Dolphins are playing for the playoffs … The Patriots are playing for a seed. New England also has to play without Rob Gronkowski for the first time. Will Miami get the slight upset? Our expert pickers don't think so!
Lindy's
Picks To Click
College Football Overall 54%

NFL Overall 48%
See who on Lindy's team had the most accurate predictions for the Top 25 College Matchups. Our Top picks against the spread.

SEE MORE
Exclusively From Lindy's - NFL Team Rosters -
Visit your favorite NFL team to see a full team roster. Plus, up to date team-by-team transactions with Balzer's TTT


2013-2014 College Basketball Schedules
Each year, Lindy's makes every effort to provide our readers with accurate college basketball schedules. All schedules are tentative and subject to change; be sure to contact the individual schools to confirm days and times.

SCHEDULES
popular gallEries
Plus, out in early February – In The Dugout Red Sox.
Your #1 Ticket Source
Get the seats you want for all your favorite sports and championship events!

Sports Tickets from TicketCity
College Football Tickets
NFL Tickets
MLB Tickets
NBA Tickets